SHORT SLEEVE EMBROIDERED MENS PLAID SHIRT & BADGE OF HONOR MENS
ELONGATED SHORT SLEEVE EMBROIDERED MENS PLAID SHIRT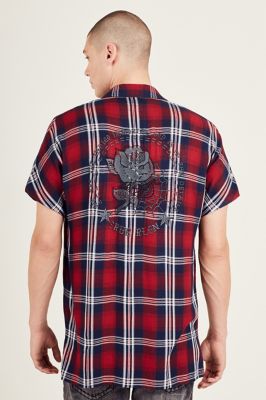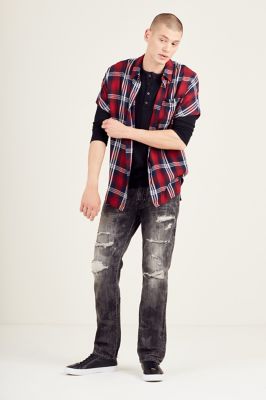 Our Short Sleeve Loose Fit Pocket Shirt is a classic look button down with a grungey vibe. A bright red plaid drop shoulder shirt is emblazoned with black lurex embroidery detailing on the back.
BADGE OF HONOR MENS TEE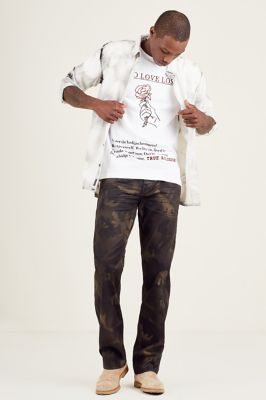 The Badge of Honor Mens Tee features some Truly innovative details. Our "No Love Lost" message is embroidered in a metallic red lurex, along with allover graphics that pop off of this simple white crew.
---